Contact
We're Here to Help
Marketers/Business Owners
If you are a marketer, business owner or entrepreneur who is looking for independent opportunity to attract more traffic, leads to your sale funnel, send us a partnership request. We can advertise your business, services or products for you on IgorBaron.com
Report Piracy
If you suspect IgorBaron.com materials (articles, videos, tutorials) have been used in an unauthorized way, such as without written permission from the copyright holder, please let us know.
Other Questions
If you have questions about our website, need technical support, or anything else, just shoot us a message.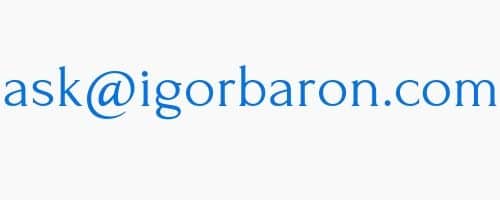 We respond to email messages in the order that they are received, and will respond to your inquiry as soon as possible.